For some time now, Inward Scooters has been searching for a 5th team member.  Ever since the team of Matt Ogle, Jordan Jasa, Josh Kish, and Zig Short was set in stone, there has been an open spot on the team.  Because of the team's geographical layout, Inward was underrepresented on the West Coast, something company owner JP Kosters wanted to change.  So he began looking for riders from California and the NW.  However, until a few weeks ago, there hadn't been any unsponsored standout riders.  All that changed after Cootercon 9, when Washington local Nate Wagoner won the Am comp.  JP approached Nate after the comp, and after the teams approval, put Nate on the team.  I caught up with Nate and asked him a few questions to get to know him a little better.
Name, age, location:

My name is Nathan Wagoner, I'm 15 years old 16 on July 5th, and I live in Everett, Washington.
Jordan Jasa: How and when did you get into riding scooters?
Nate Wagoner: I first got into scootering almost 2 years ago when i was messing around on my friends scooter and i seemed to really like it and then i met Jordan Scott the one from Everett and he hooked me up with parts and i just got into it from there.
Where are some places you like to ride, and who are some people you like to ride with?
I like to ride my local park (Walter E. Hall), Woodinville, Mill Creek, Samammish, and Skate Barn. People that i like to ride with are James Flores, Taylor Freeman, Dan Bravo, Kingsley, Jake Sanner, Tyler Bonner, the Lucky Team, and i really liked riding with Josh Kish, Capron Funk, Stan Smirnoff, and Jake Clark at cooter con.
Where do you think the sport will be in 5 years? 10 years?
I don't really know to be honest but i know it will be a lot bigger because it has grown so much already since i have started, hopefully it will be in the x-games and such. (: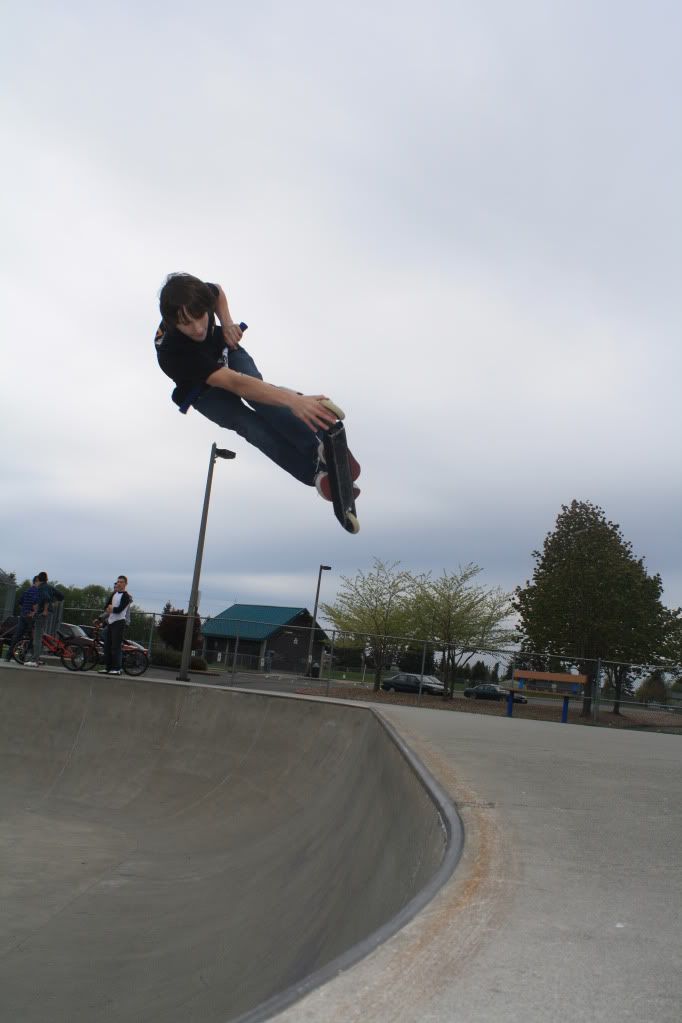 After winning Cootercon 9, did you expect Inward to approach you?
No i didn't expect them to approach me at all i was really surprised and stoked at the same time because i won the first comp. i have ever entered and been to and i got asked to be on a great team full of great riders
How does it feel to be on the same team as riders like Josh Kish, Matt Ogle, Zig Short, and myself?
It feels great, i like everyones riding that's on inward. Josh Kish is one of my favorite riders he is very support when it keeps to other and just really likes riding as everyone else should, and i really wish you would have landed that 900 (:
Now that you're on Inward, what are your plans for the future?
Ummm my plans for the future are to represent inward 100%, learn flips , i'm going to try my best to step it up even more, and hopefully meet new riders.
Congrats once again to Nate for making it on the team!